See what others are saying!
"Robert shared his Blackshaw writing and publishing success story, a hit with readers, and optioned for film."

—

David Healey

, Historical Fiction Author
"You challenge, inspire, facilitate and encourage everyone attending who were enthralled with your energy, insight, enthusiasm and extraordinary integration of The Writer as Role Model Of The Possible. The exponential positive impact upon all who attended is truly immeasurable.Thank you for your time, commitment and inspiration! A veritable Smith Island Cake of potentiality."
— Skip Bushby, Author
Fascinating speaker! As a fellow author, I found Robert Blake Whitehill's talk alluring and eye-opening. Best of all, he speaks as well as he writes…never a dull moment! The time went too fast.
— R. L. Gemmill, Author of The Demon Conspiracy Series
Whitehill is extremely knowledgeable and experienced, and he encouraged the participants to share which created a welcoming symposium atmosphere. Whitehill's generous spirit, terrific sense of humor, and genuine way of being made him an excellent, engaging speaker.
— Gail Priest, Author of Annie Crow Knoll Series
Upcoming Events
From Independent Novel to Studio Film
Saturday, October 8, 2016
Indie Author Day
Book Sales and Signing
Starts at 4:00 PM
Montclair Public Library
50 South Fullerton Ave.
Montclair, NJ 07042
Previous Events
---
Monday, February 29, 2016—
10:30am
Join Whitehill live with his hosts Liza Moore Ledford and Sandra R. Johnson to kick off
"From Script to Screen, How Movies are Made."
Check out other participants in this wonderful line-up of Film Industry lights, including Oscar Winning Editor  Gabriella Cristiani (for The Last Emperor), and Good Will Hunting and America Pie Producer, Chris Moore.
Saint Michaels, Maryland
---
Friday 10/30/15 and Saturday 10/31/15
Signing Geronimo Hotshot at BookPlate
112 South Cross Street
Chestertown, Maryland 21620
(410) 778-4167
 Call ahead and order your signed copies of Deadrise, Nitro Express, Tap Rack Bang, and Geronimo Hotshot!
---
Signing the Ben Blackshaw Series
---
Baltimore Book Festival
Saturday 09/26/15 12pm-2pm
Signing the Ben Blackshaw Series
ESWA (Eastern Shore Writers Association) Booth
Baltimore Inner Harbor
---
The Talbot Tour
Talbot County, Maryland
Wednesday, May 13th 2015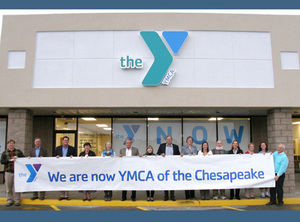 Easton's YMCA – Y-Talks Speaker Series
Tickets $12
10:30am – 12:00pm
202 Peach Blossom Ln, Easton, MD 21601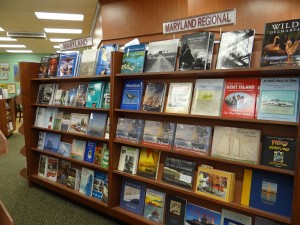 Easton's News Center, Book Signing
2:00 PM – 4:00pm
218 N Washington St, Easton, MD 21601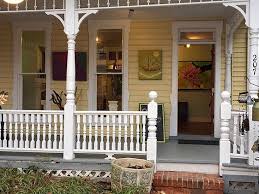 Ouvert Gallery in St. Michaels, Book Signing / Wine & Light Snacks
6:00pm – 8:00pm
207 S. Talbot St. Michaels, MD 21663
---
HAVERFORD COLLEGE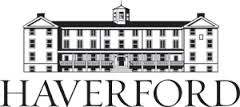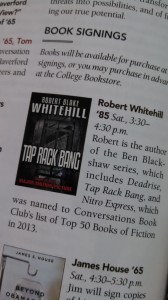 Saturday, May 30th 2015
Alumni Weekend
Haverford College Bookstore, Book Signing
3:30pm – 4:30pm
370 Lancaster Ave.
Haverford, PA 19041
---
Career Day: A Writer's Life
Friday, February 13th 2015
8:15am – 10:30am
Black River Middle School
133 North Rd.
Chester, NJ 07930
---
Conversations Book Club: Interview with Cyrus Webb

Saturday, November 15, 2014
9-10 AM "Breakfast with Books" at Subway Crossgates * 112 Service Drive, Brandon, MS
1-3 PM Booksigning @ Pearl Public Library * 2416 Old Brandon Road, Pearl, MS
5-6 PM Meet & Greet @ Appetizers Restaurant * 3000 Hwy 80 E, Pearl, MS
I will be signing all three books at a discounted price of just $10 each.
Admission to all events is FREE and they are open to the public. Food specials will be available at both Subway and Appetizers.
---
The Bookplate
Chestertown, MD
Friday, October 31, 2014
Saturday, November 1, 2014
10 AM – 2 PM
---
Watchung Booksellers
Montclair, NJ
Thursday, October 16, 2014
7 PM
---
United States Powerboat Show
Subscriber Party of Chesapeake Bay Magazine
Friday, October 17, 2014
6 PM
I will be giving away 10 complete Blackshaw series sets.  Each stowed in its own Tap Rack Bang field bag!
---
Saturday, September 27, 2014
Bicentennial Promenade Author's Tent
12 PM – 8 PM
Sunday, September 28, 2014
McKeldin Square Author's Tent (intersection of Light St. and Pratt St)
12 PM – 6 PM
At 1:15 PM I will be speaking on the McKeldin Square Author's Tent Stage!
---
SPEAKING TOPICS
A VOICE OF THE CHESAPEAKE
The life of the Chesapeake Bay is vital to millions of people who live in her immediate area, but she is an ecosystem unique in all the world. Were the Chesapeake to be filled in with dirt and disappear, it would disruptively change the entire planet. It is an aqueous Amazon Forest, just as important to the planet, just as fragile, and just as much at risk.
Through pollution, poor fishery management, and overdevelopment of the Chesapeake Bay's shores and watershed, this burgeoning ecosystem is mortally threatened.
You can help save the Chesapeake in myriad ways. Robert Blake Whitehill, an Eastern Shore native, can speak to your group about her history, her bounty, her present straits, and how we can work together to preserve and enrich the Chesapeake's future.
POST TRAUMATIC STRESS DISORDER
During his years as an Emergency Medical Technician, Robert Blake Whitehill was called to an incredible variety of human difficulties. From births, to the final moments of the human span, he joined with fellow EMT's to preserve life from all its threats. Those 911 calls, particularly the encounters that had unhappy outcomes, began to leave scars on Whitehill's psyche. His home life was soon troubled. Normally an easy-going man, he became volatile with co-workers and friends. It wasn't long before he had to leave regular duty in a career that was vitally important to his sense of self. You and your group can find out how Whitehill clawed his way back to family, to friends, and to humanity.
WRITING THE THRILLER
Robert Blake Whitehill has done it, and you want to do it, too. Whitehill wants to help you.
If you need a dynamic, transformative meeting about how you will write a thriller that is truly organic to you, your experience, and your truth, then reach out. Whitehill's experience writing for film, television, and the longform thriller is yours to draw upon.
This is a dialogue, but it's not about memorizing and imitating somebody else's style. It is about setting up, subverting, and ultimately fulfilling readers' expectations of a thriller, but in your way.
Look at your calendar. When do you want to hold your finished book in your hand? When do you want readers to hear your unique voice? Have you waited long enough?
Now look at your phone…
CONTACT
To request an interview with Robert Whitehill, please contact:
Rusty Shelton
Shelton Interactive
rusty@sheltoninteractive.com
512.206.0229